Weekly News - 18th August
Published 08:24 on 18 Aug 2021
It's scary to think we are half way through August already! So much has been going on at the lake and it's great to see so many new members enjoying the water, and lots of new boats in the boat park!
First of all can we please remind all members that whilst legally enforced Covid-19 restrictions have been ended by the government, we do still have some restrictions in place at Spinnaker Sailing Club to continue protecting all members and staff, and help member's feel they can safely return to sailing after shielding, as some of our members are just taking their first steps back to the water. Please remember face coverings should be worn in the communal areas of the clubhouse (including the toilets), that the showers are not to be used, and that access to the galley is still restricted to club staff and members on duties.
Car Park

As you may have noticed with the club getting busier, there are more cars present on site. Can we please remind all members:
The speed limit on site is 5mph. This is equivalent to a fast walking pace. This is for the safety of all individuals on site.
We have two car parks, with ample space available. Cars must not be parked on any of the roadways, or in such a way to block the movement of any boats, or prevent vehicular access to any part of the site in case of emergencies.
Parkstone Youth Week - From Emma our SYT Co-Ordinator:

What a fantastic week five of our young sailors had at Parkstone Youth Week! They were among 250 children to take to the water in a series of races and other fun activities organised by Parkstone Yacht Club.
The first couple of days saw high winds and some sailing for the younger sailors was cancelled but by Tuesday, everyone was on the water. For several of the Spinnaker members, it was their first time sailing on the sea, which was really exciting for them. Parkstone had organised for several guest speakers to talk to the youngsters including: Hannah Mills, Pip Hare and Ellie Aldridge. They really inspired the children and Ellie Aldridge zoomed round them all kite foiling during their races.
Each morning at their briefing, there were fun shows and a lot of chocolate, with more chocolate given out at the tally hut. Alongside their sailing, they also enjoyed: water wars, rock climbing, bouncy castles, crabbing and a trip to Splashdown! Needless to say, by Friday evening, there were 250 very exhausted youngsters, all having had a brilliant week and excited for next year.
Racing Duties

Thank you to everyone who has volunteered to support our Club Racing Programme. We are however, still urgently looking for a Race Officer for Wednesday 25th August, and the Blashford Barrel on Sunday 29th August. Please remember we rely on volunteers to keep our racing running.
We have also had a few members recently say they are "not qualified" to be a Race Officer. There is no requirement to hold any qualification to be a Race Officer, and many of us don't! We have a very helpful guide to being a Race Officer written by John Driscoll and our Sailing Committee, and the Sailing Committee and James are always very happy to give pointers and advice to new Race Officers.
Sunday 29th August - Blashford Barrel

There's just over 1 week until our Funday and Blashford Barrel Regatta on Sunday 29th August! You can see more information on the website here.
Work Party - 4th September

With the warm weather finally having arrived recently (even if it's disappeared again today), you may have noticed the Club's grounds are starting to become a little overgrown in places.
We are going to run a Work Party on Sunday 4th September to clear as much of the overgrowth as possible, and have a general site tidy up, including some slightly heavier lifting jobs.
Any help from members is appreciated, and with Covid restrictions relaxed we can this year offer free tea, coffee, and biscuits to volunteers! More details will be sent out nearer the time, but we look forward to seeing you!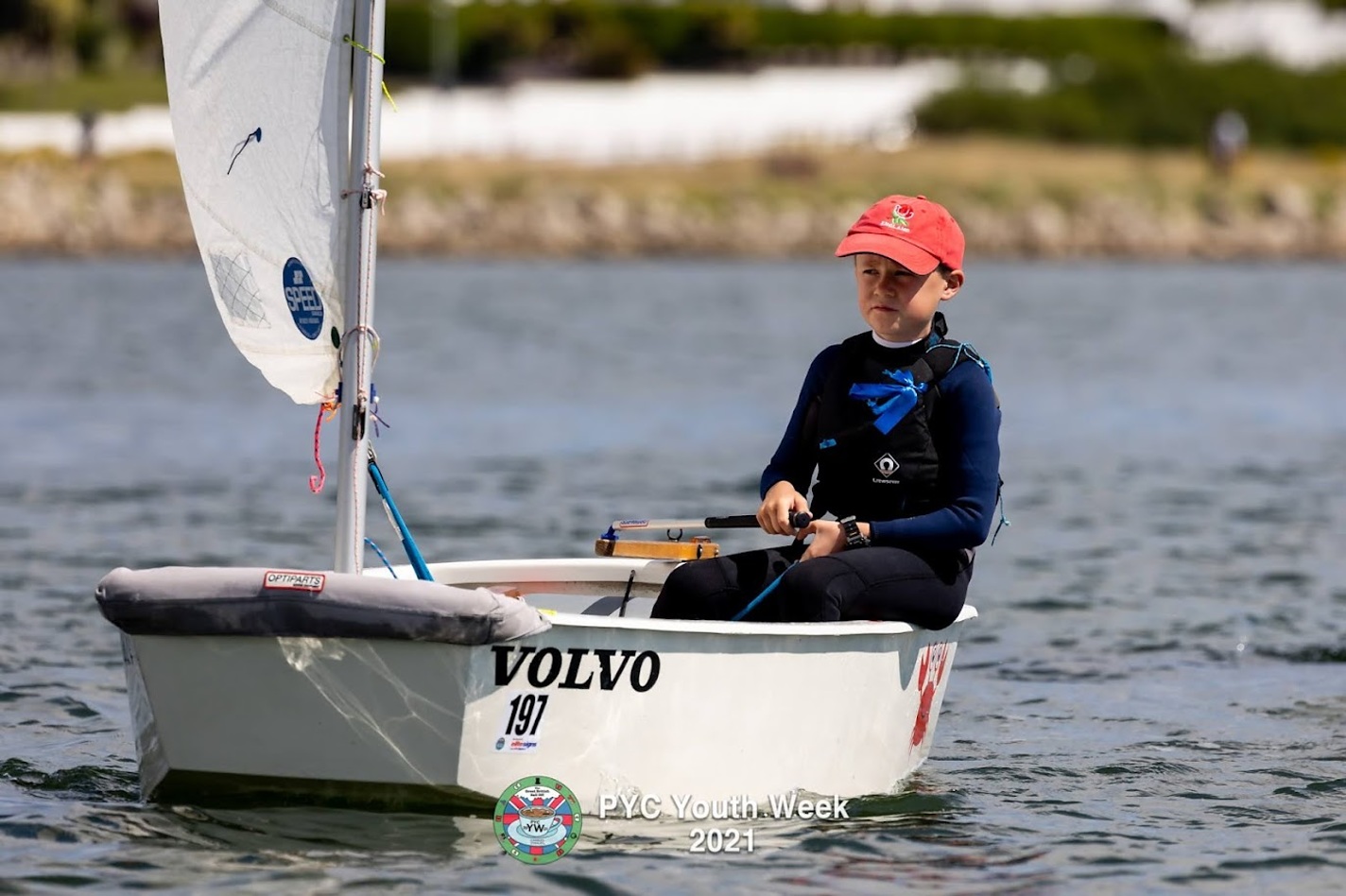 Last updated 08:25 on 18 August 2021