Autumn race series completes in warm sun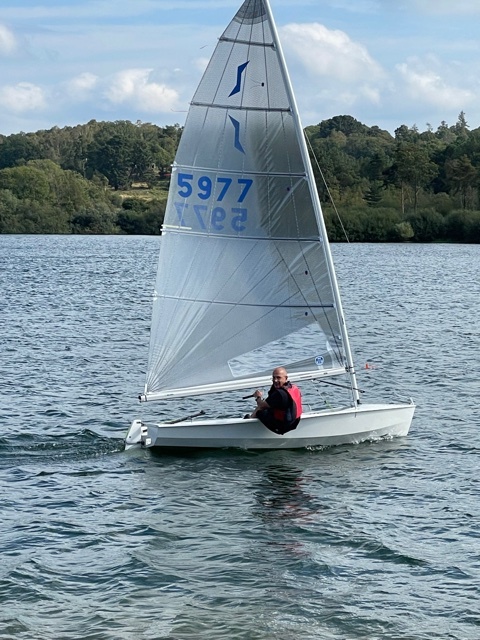 Published 10:39 on 18 Oct 2021
In glorious conditions, Sunday 17th closed out the Autumn Sunday Pursuit and the Portsmouth Yardstick (PY) race series. This is a hard fought series for faster and slower craft over 7 races (Pursuit) and 14 races (PY).
The Fast pursuit had 36 entries, the slower 16 and the PY series 43 entries for the fast and 5 for the slower.
For the last Sunday Race crew of the Marshall Family worked the fleet hard using the 10-12 knot warm breeze with a Windward/ Leeward in the Pursuit and a multi-mark layout for the PY - including a testing hour on the track for some! Paul, thanks on safety.
In the faster boats Ian Matthews showed his pace in the Winder Solo, winning both series. Congratulations Ian! In the Pursuit Andy, Laser breaks into a strong Solo presence, including Les (3rd) and Michael 4th.
The PY fast, Ian H (Laser) was only 0.4 points behind Ian's solo, with Jon (Aero 9) and Andy Laser up there too.
Great to see a slower fleet with Olivia (Oppy) winning, and sailing 6 races, over Max, Matthew and Ben's toppers. In the PY its Matthew, Jasmine and Ava on the podium.
Overall, thanks to the race crew and safety and Club 'behind the scenes'. At the heart of it, racing should be having fun in a safe friendly environment - improving and learning from each other each time.
Full results under the Sailwave tab. Next up a couple of special Sunday events and then into the late season series.
Last updated 10:39 on 18 October 2021